Oily skin is characterized by an overproduction of sebum (oil).
It also tends to have enlarged pores. These things can be caused by a combination of factors: hormone levels, a diet rich in fats, or life in a hot and humid climate.
While oily skin is often less prone to wrinkles, it can also be more inclined towards pimples and blemishes. The nose and forehead, often referred to as the "T-zone." are typically the oiliest areas.

If you have oily skin, it is important that your skin care include a regular and complete cleansing regime, with products that are gentle as well as thorough. Products that are too aggressive or abrasive can over-stimulate sebaceous glands into producing even more oil.

Our Clarifying Collection will calm & balance your skin.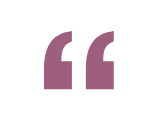 I mistakenly assumed I still had the 'oily' skin of my youth and avoided products with oil. Floralogic convinced me that oils are the 'secret' to moist, healthy skin!"
EMILY R.
Normal skin is neither too dry nor too oily. Sensitive skin may react to different products or environments, often with redness, itching, or burning.
Our treatments are designed to help normalize the functioning of the sebaceous glands and improve the health and appearance of the skin.
The Balancing Collection is soothing and calming, helping to return skin to its natural state of balance.
While dry skin can be hereditary, it can also be caused or worsened by: too much sun and wind, harsh soaps, poor diet, alcohol consumption, lack of fluid intake, drying cosmetics, or medications taken internally.
Skin may have both dry and oily areas - perhaps an oily "T-zone" and dry cheeks. The sebaceous glands will need stimulating to normalize sebum (oil) production.
The use of the right essential oils will provide the necessary lubrication while also encouraging the skin to make its own natural oils.
The Hydrating Collection will be most helpful for your skin.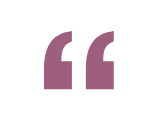 My hypersensitive skin responds to the purity of these products - the fresh, high-quality oils and Ayurvedic herbs soothe and smell great!"
Brad D.
Dehydrated skin is prone to fine lines and wrinkles. There may be the appearance of broken capillaries. This is something that often occurs in mature skin.
In the case of dehydrated skin, moisture is imperative. Hydration is always good, whether you drink it in or smooth it on. Regularly nourishing the skin with the Vitalizing Collection will result in a marked improvement.